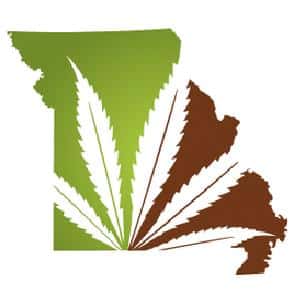 By Aaron Malin
We are excited to announce that donations to our tax-exempt c3 foundation arm are now tax deductible! Our c3 foundation arm does important research and public education work to draw attention to the very worst consequences of cannabis prohibition in Missouri, and we hope you'll make a tax-deductible contribution today.
Missouri's 24 drug task forces, formed and funded to fight the war on cannabis, commit some of the most egregious and horrific abuses in the state. Our c3 foundation arm, through its research work, has filed thousands of Sunshine Law (open records) requests with hundreds of narcotics officers in every corner of Missouri. Troublingly, most of Missouri's 24 drug task forces consistently violate the law. They regularly refuse to respond to our open records requests, in clear violation of the Missouri Sunshine Law.
Missouri's drug task forces have operated in complete secrecy for years, and we are the first people to use the state open records law to obtain basic information (andpublish a report) about what these taxpayer-funded entities are doing on our behalf. When they refuse to follow the law, we take them to court and force them to do so. So far, we've filed lawsuits against four lawbreaking entities: the Missouri Narcotic Officers Association, the St. Louis Drug Task Force, the Kansas City Drug Task Force, and the East Central Drug Task Force. Many of Missouri's drug task forces still haven't gotten the message and continue to break the law, so we have more lawsuits on the way later this month.
It's not surprising that Missouri's drug task forces are reluctant to comply with our Sunshine Law requests. So far, these requests have uncovered egregious abuse and law-breaking by drug warriors throughout the state, including:
Our research work has uncovered horrendous abuses and lawbreaking pervasive in Missouri's drug task forces. We also discovered taxpayer money designated for law enforcement is illegally used to campaign against cannabis reform efforts. At one taxpayer-funded AND state-certified law enforcement training session, drug task force officers were taught how to campaign against cannabis legalization. Instead of actually learning law enforcement skills, officers received training credit hours (POST Certification) for their attendance at the class — all to become well-versed in the latest drug war propaganda.
Taxpayers should be troubled by the notion that their money, allocated for the training of our law enforcement officers, is used to fund political propaganda (which also counts as training hours for law enforcement). Missourians should be concerned that 24 drug task forces around the state are handed hundreds of thousands of dollars in lump-sum grants and told to fight the war on cannabis without actually being overseen by anyone. Cannabis policy reform activists should be troubled by the fact that dismantling an 80-year-old marijuana-prohibition complex, already an uphill battle, becomes even harder when forced to fund political training for our opposition with tax dollars.
Our c3 foundation arm does important research work to hold accountable those who break the law to maintain cannabis prohibition. Please consider making a recurring monthly or one-time donation to support our work.
Aaron Malin is the Director of Research for Show-Me Cannabis. If you have questions or comments, or if you'd like to help fund a research project in a specific jurisdiction, please contact him at Aaron@ShowMeCannabis.com.
Source: Show-Me Cannabis