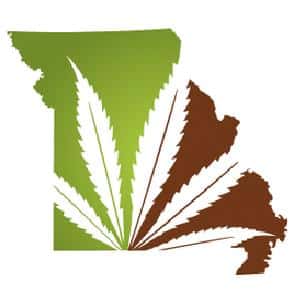 By John Payne
Help raise awareness, support, and funds to legalize medical cannabis in Missouri at Veterans for a Choice at J. Pfenny's (217 E. High Street) next Saturday, May 9, from 2:00 p.m. to midnight. We send our soldiers into combat, and when they come home, they often suffer from numerous physical and mental health problems.
Currently, the Veteran's Administration is only allowed to treat those problems with pharmaceuticals, which are often more dangerous and less effective than cannabis. 22 veterans a day commit suicide, often because they are struggling with the long-term trauma of combat manifested in maladies such as post-traumatic stress disorder (PTSD), and many of them do not find the drugs prescribed by the VA to be effective. Research indicates that cannabis can be an effective treatment for PTSD, but that is not a legal option for these men and women who served our country.
Our veterans deserve better than this. They deserve the freedom that they fought for when it comes to their own health care! That's why veteran Joe Reagan approached us with the idea of putting together a fundraiser focused on the need for medical cannabis in the veteran community, and I think he has put together a spectacular event that I hope you will be a part of.
Musical entertainment will be provided by Driving Wheel and 4Skeevy Dudes, and there will be a beard competition sponsored by the Bearded Sinners of Missouri. Registration will start at 2:00 and the contest will be held at 5:00 p.m. You can register to compete for a $10 contribution, and spectators can attend for free, but contributions are encouraged from all attendees.
We will also hold raffles and auctions throughout the event, and Joe has secured numerous great items contributed by local individuals, groups, and businesses for us to bid on, with all proceeds going to the cause. However, one auction will be held especially to benefit a veteran and Purple Heart recipient.
Bradly Hanawalt served with the 101st Airborne Division in the Kunar Province of Afghanistan from 2010 to 2011. We will hold an auction to send Bradly on a guided fishing trip right here in Missouri. This is directly giving back to the veterans who have risked their lives for our country!
I strongly encourage you to join the Facebook event page, invite your friends, and share this email with your like-minded contacts. Please join us on Saturday at J Pfenny's in Jefferson City and support access to lifesaving medical options for Missouri's veterans!
Source: Show-Me Cannabis – make a donation