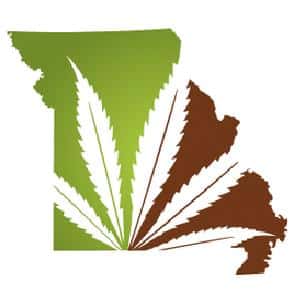 By John Payne, Show Me Cannabis Regulation
On Tuesday, I traveled down to Jefferson City with Gary Wiegert — who, because the Saint Louis Police Department has rescinded his secondary employment as our lobbyist, spoke on behalf of the Saint Louis Tea Party — and Robert Vroman, a Republican Committeeman for Missouri's Fifth Senatorial District. Once there, we met up with Show-Me Cannabis Regulation board members Dan Viets and Amber Langston. We all made the trip specifically to testify in favor of Senate Bill 358, which would legalize industrial hemp in Missouri, but we also used the occasion to talk to numerous legislators about cannabis law reform more generally.
The hearing itself went extremely well. The Senate's General Laws Committee heard around half an hour of testimony and discussion about industrial hemp, and the vast majority of it was favorable. Perhaps the highlight of the afternoon was hearing the committee's vice-chairman Rob Schaaf (R – Saint Joseph) describe how hashish is made by sending men dressed in leather riding on horseback through fields of cannabis and then pulling the resin from the leather!
The two Democratic Senators, bill sponsor Jason Holsman (Kansas City) and Jamilah Nasheed (Saint Louis), were both supportive of the bill. On the Republican side, Senator Schaaf, who is also a doctor and previously sponsored a medical marijuana bill, seemed to favor the proposal. Even more remarkable, at one point, Chairman Brian Nieves said that he wanted to pass the bill out of committee that day! However, some of the Senators did raise questions about the bill's specifics, so it appears that they will work on some mutually agreeable amendments before voting on it.
Based upon what I saw, I believe that this committee will approve the industrial hemp bill. The future is always uncertain, especially when talking about the legislature. Still, I think that this hearing combined with the fact that Kentucky's legislature approved a similar bill on Wednesday means that there is a decent chance that this bill will become law this year.
That's the good news. The bad news is that we still don't have committee assignments for the decriminalization bill (H.B. 512) or the medical marijuana referendum (H.B. 688). Speaker Tim Jones has told several interested representatives that he will assign those bills, but the representatives are all beginning to wonder if that is ever going to happen.
That is why we need to flood the Speaker's office with phone calls, politely but firmly asking for committee assignments for those bills! However, the legislature is out of session for the weekend, and because of the Easter holiday, they will not return until Tuesday. That is when I recommend that you call, and I will send out a special action alert that morning to remind you about it and suggest some talking points. However, if you need no reminding, the phone number to Speaker Jones' office is 573-751-0562. Phone calls will be far more effective than emails, but if you absolutely cannot call, you can email the Speaker at tim.jones@house.mo.gov.
If you appreciate the important work we are doing, please show your support by contributing to the cause now!